The Business, Economic, and Financial History Project
The Business, Economic, and Financial History Project (BEF History), a project of the Wharton Initiative on Financial Policy and Regulation, brings together scholars from across the University of Pennsylvania to explore the deep and growing ties among various methodologies and disciplines of economic history. The primary objective is to convene leading thinkers, scholars, and students interested in the intersection of history, economics, finance, and public policy, conversant with both the quantitative and qualitative elements of rigorous historical research. BEF History will use history as a vital laboratory of experience to inform the development of ideas across a wide array of related disciplines and to engage directly with the development of sound financial policy and regulation. The BEF Project is co-directed by Peter Conti-Brown (Wharton), Jesús Fernández-Villaverde (Penn Economics), and Marc Flandreau (Penn History).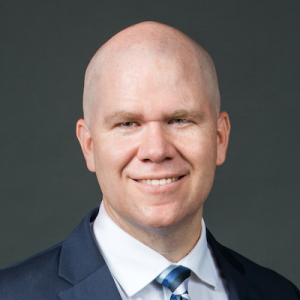 Bio
Peter Conti-Brown is The Class of 1965 Associate Professor of Financial Regulation at the Wharton School of the University of Pennsylvania and Nonresident Fellow in Economics Studies at The Brookings Institution, where he is affiliated with the Hutchins Center for Fiscal and Monetary Policy and the Center on Regulation and Markets. A financial historian and a legal scholar, Conti-Brown studies central banking, financial regulation, and public finance, with a particular focus on the history and policies of the US Federal Reserve System. He is author of the book The Power and Independence of the Federal Reserve (Princeton University Press 2016), the co-author and co-editor of three other books, and author or co-author of many articles on central banking, financial regulation, and bank corporate governance in academic journals and in the popular press. His work has been covered widely in leading publications, including The New York Times, The Wall Street Journal, Bloomberg, Politico, and National Public Radio. He received a law degree from Stanford Law School and a PhD in history from Princeton.
His website is available here.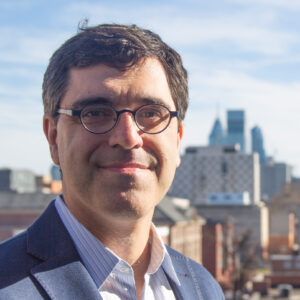 Jesús Fernández-Villaverde
Bio
Jesús Fernández-Villaverde is Professor of Economics at the University of Pennsylvania, where he serves as Director of the Penn Initiative for the Study of Markets, Visiting Professor at University of Oxford, Visiting Fellow at Nuffield College (Oxford), Visiting Scholar at the Federal Reserve Banks of Chicago, New York, and Philadelphia and the Bank of Spain, and a member of the National Bureau of Economic Research and the Center for Economic Policy Research. In the past, he has hold academic appointments, among others, at Harvard University, Princeton University, Yale University, Duke University, and New York University, he has been Visiting Scholar at the Federal Reserve Banks of St. Louis, Minneapolis, Cleveland, and Atlanta, Research Professor at FEDEA (Spain), National Fellow of the Hoover Institution at Stanford University, Visiting Scholar at the Becker-Friedman Institute of the University of Chicago, Visiting Scholar at INET at University of Cambridge, Distinguished Visiting Professor at University of Melbourne (Australia), and he was the director of the Penn Institute for Economic Research. He is editor of the International Economic Review. In the past, he has served in the editorial board of several other learned journals.  He has published over several dozen peer-reviewed papers, including American Economic Review, Econometrica, and Review of Economic Studies and edited and co-authored several books. His research focuses on macroeconomics, econometrics, and economic history.
His website is available here.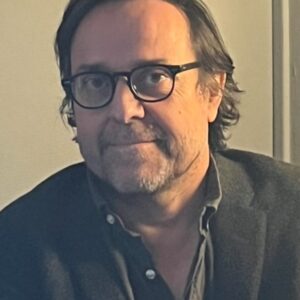 Bio
Marc Flandreau is Professor of Economic History at the University of Pennsylvania. A world-renown historian of finance Flandreau is a leader in the quantitative history of monetary regimes, exchange rates, financial crises, central banks, rating agencies and sovereign debt. Before joining Penn as Howard S. Marks Professor of Economic History, Flandreau was Chair of International Finance at Sciences Po, Paris, and a Professor of Economics and History at the Graduate Institute of International Studies and Development in Geneva. His academic background doubles up with real-world expertise. He has worked extensively with central banks and international organizations and was chief economist with Lehman Brothers France (2002-2008). He is currently member of the Policy Panel of the Bank of International Settlements and advises the BIS macro-historical data project, Historical Monetary and Financial Statistics. He has published many articles and authored several books including The Glitter of Gold: France, Bimetallism and the Emergence of the International Gold Standard; Money Doctors, The Experience of International Financial Advising 1850-2000; The Gold Standard in Theory and History (with Barry Eichengreen);  Making of Global Finance 1880-1913 (with Frédéric Zumer)
His website is available here.